Glass Blocks Using Cricut & Vinyl
Create beautiful, glowing glass block designs using vinyl!
Note: This post contains affiliate links.
Recently I saw gorgeous glass block designs in a craft store – which were premade – and I thought, hey I want to try that! It was a labor of love trying to make these particular designs with so much vinyl text, but I love the way that they turned out. I added fairy lights to the blocks to make them glow and they look so pretty illuminated at night.
You can use your Cricut machine to make the vinyl designs, or buy a premade vinyl cutout online.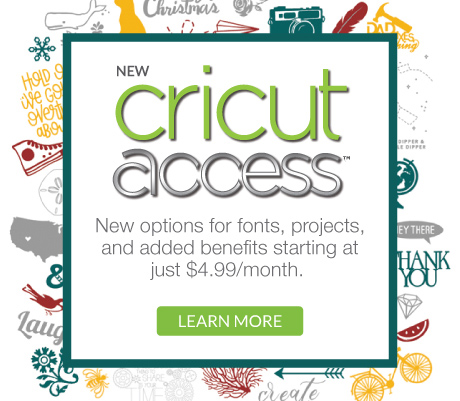 You will need…
Glass block (available at any craft store, mine are 7.5″x7.5″)
Vinyl design or Cricut machine and vinyl
Transfer tape
Ruler or measuring tape
ribbon
tulle ribbon or other filling
fairy lights (mine came from Amazon and were 9 feet)
What to do…
Make your vinyl design in Cricut Design Space. I chose two motivational Disney quotes for this gifts, but you can choose images, texts, or a combination of both. My recommendation is to lay out your design in Design Space how you want it to appear on your blocks, so that you can make sure that the sizing and dimensions look appealing. If using text, you definitely want to make it as large as possible while still fitting in the constraints of the size of your block. Transferring vinyl text can be tricky, so the bigger it is, the easier it will be.
Apply your vinyl design to your glass block using transfer tape, peel transfer tape back. Remember that if your design starts coming up, simply press down the tape again and try lifting again. Use a measuring tape or ruler to determine where you want your images and text to go on the block.
Once your vinyl design is adhered, it's time to decorate the inside of the block. I used tulle and fairy lights. I wrapped the fairy lights in the tulle as I worked. To begin your strand, loop the lights around your tulle fabric a few times to secure.
Continue stuffing your block, smoothing out the tulle fabric as you work. Try to conceal the fairy lights cord in the center of the block where you can. I found it easiest to keep the tulle on the roll and insert directly from the roll as I worked.
When your block is filled to your liking, simply replace the bottom piece, and secure with hot glue if necessary. That's it!
These glass blocks make great gifts and seasonal decor, and really lend themselves to creativity. Feel free to share any that you have made in the comments!